Lake View - Hotels And Resorts
The perfect destination to have an immersive experience of nature, luxury, and modern decor in the outskirts of Jodhpur, Rajasthan.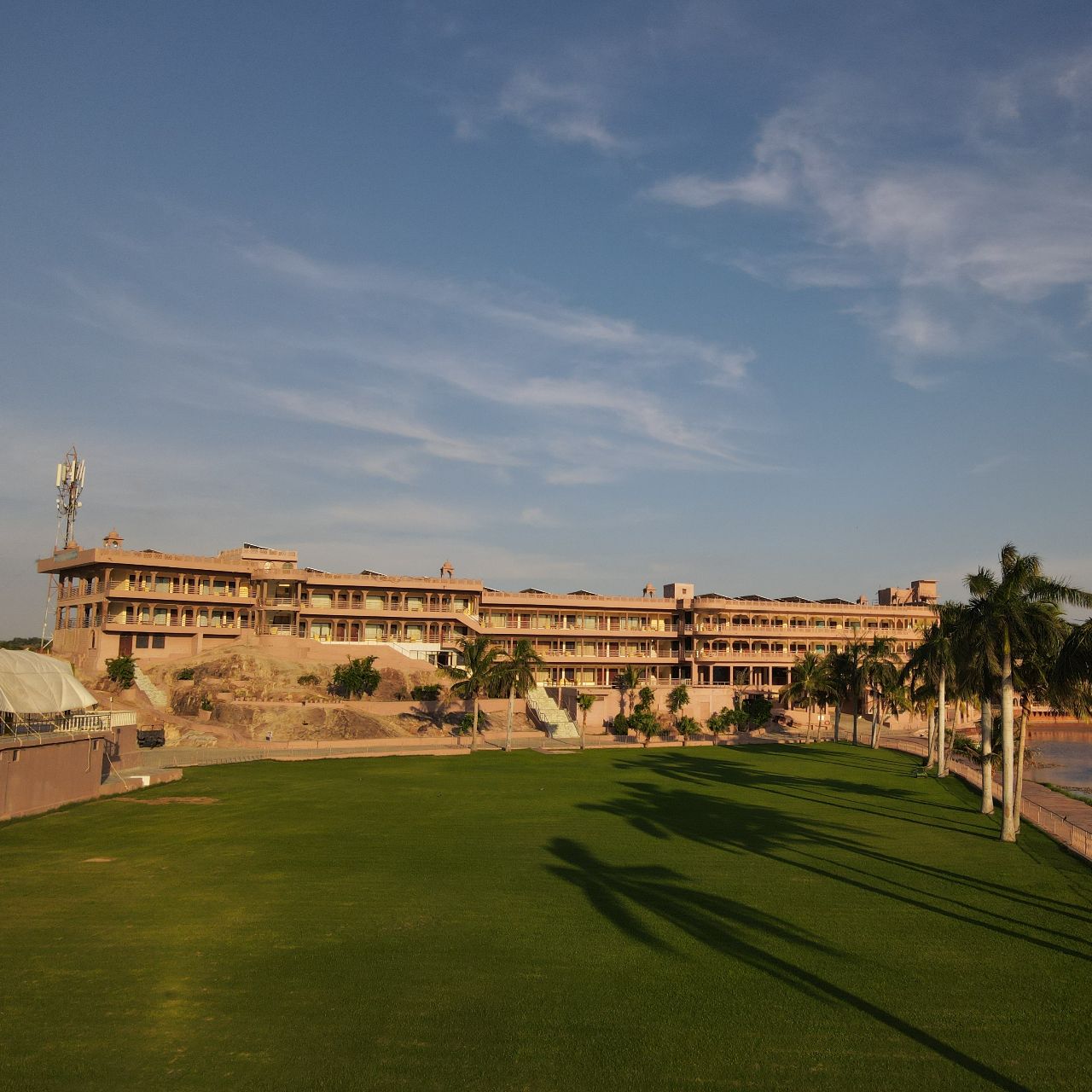 Experience the best stay with us in Jodhpur
We are honored to show you the remarkable hospitality of Jodhpur. Be our guest to have the best experience of nature and the history and culture of India, today.
The Lake View Hotel & Resort has a lot to offer in its bag. Our hotel has a historic lake and a stay on the hilltop. Comprising 65 rooms, a huge conference hall, a banquet hall, and a restaurant & bar, all in the midst of nature we have everything to offer our guests.
Swaying coconut palms, exotic migratory birds, cool lake breeze, captivating sunset view, blooming lotus flowers and a lot more awaits you at the Hotel Lake View & Resort.
Comfortable & Luxurious Stay
Enjoy any of our luxuriously appointed rooms and suites, fully equipped with amenities with breath-taking views to match.
We are pledged to serve our guests with the best ever hospitality in Jodhpur, Rajasthan.
Tej Singh Rathore 1109
The hotel is clean and provides you with great hospitality. The hotel owner is very helpful and will guide you throughout your stay. The staffs were very helpful. The hotel provides you with almost every facility from good rooms to desert safari, jeep safari, camel safari, and tent stay. The rooftop cafeteria of the hotel was great. when I say the food was great (i mean it :))Overall experience was awesome. I'll recommend this hotel to every couple and family :). You won't regret it, just be there:)

Madhu Sharma
Loved this place ..... an amazing place with Beautiful scenarios and food. Sunsets and sunrise are so beautiful 😍❤️ it's an amazing place for wedding photography in jodhpur and organizing events.
Manish Sharma
All the rooms have modern amenities and a nice view of the lake… there is a nice bar and restaurant in the hotel. This breathtaking oasis in the desert offers you a cool and relaxing lakeside stay amidst the lush green area, in the majestic Suncity of Jodhpur on the edge of the Desert... Every single visitor takes with him lots of good memories and desires to visit again... and good services!!
Divya Tapariya
A hotel has facilitated rooms and amazing services. Big functions like marriage ceremonies can be held here. Above 60 rooms are available for both families to stay in. Amazing views of Kalyana lake.
A Glimpse Into Our Resort